One Day in the Life of Ivan Denisovich
by
Solzhenitsyn, Alexander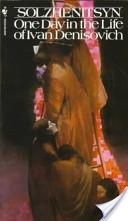 From the icy blast of reveille through the sweet release of sleep, Ivan Denisovich endures. A common carpenter, he is one of millions viciously imprisoned for countless years on baseless charges, sentenced to the waking nightmares of the Soviet work camps in Siberia. Even in the face of degrading hatred, where life is reduced to a bowl of gruel and a rare cigarette, hope and dignity prevail. This powerful novel of fact is a scathing indictment of Communist tyranny, and an eloquent affirmation of the human spirit
Canterbury Tales
by
Chaucer, Geoffrey
Chaucer introduces his pilgrims in The General Prologue, a set of speaking portraits drawn with a loving clarity that makes no attempt to conceal imperfections. The pilgrims represent human society, and the tales of the Knight, Miller, Reeve and Cook reveal a variety of human preoccupations, particularly romantic and sexual love. Each tale is alive with Chaucer's skills as a poet, as a storyteller and as a creator of comedy.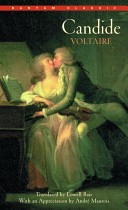 Candide is the story of a gentle man who, though pummeled and slapped in every direction by fate, clings desperately to the belief that he lives in "the best of all possible worlds." On the surface a witty, bantering tale, this eighteenth-century classic is actually a savage, satiric thrust at the philosophical optimism that proclaims that all disaster and human suffering is part of a benevolent cosmic plan. Fast, funny, often outrageous.
Gulliver's Travels
by
Swift, Jonathan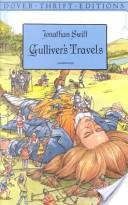 Great classic by preeminent prose satirist of the English language, written with disarming simplicity and careful attention to detail. An enchanting fantasy for children; for adults, a witty parody of political life in Swift's time.
Brave New World
by
Huxley, Aldous
The astonishing novel Brave New World, originally published in 1932, presents Aldous Huxley's vision of the future -- of a world utterly transformed. Through the most efficient scientific and psychological engineering, people are genetically designed to be passive and therefore consistently useful to the ruling class. This powerful work of speculative fiction sheds a blazing critical light on the present and is considered to be Aldous Huxley's most enduring masterpiece.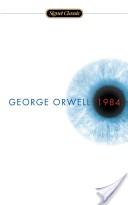 Written in 1948, 1984 was George Orwells chilling prophecy about the future. And while 1984 has come and gone, Orwells narrative is timelier than ever. 1984 presents a startling and haunting vision of the world, so powerful that it is completely convincing from start to finish.
Invisible Man
by
Ellison, Ralph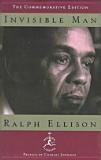 Invisible Man is a milestone in American literature, a book that has continued to engage readers since its appearance in 1952. A first novel by an unknown writer, it remained on the bestseller list for sixteen weeks, won the National Book Award for fiction, and established Ralph Ellison as one of the key writers of the century. The nameless narrator of the novel describes growing up in a black community in the South, attending a Negro college from which he is expelled, moving to New York and becoming the chief spokesman of the Harlem branch of "the Brotherhood".
Kite Runner
by
Hosseini, Khaled
The Kite Runner is an unforgettable story of honour, courage and betrayal set in war-torn Afghanistan as two small boys test their friendship to its limits. Compelling, heartrending, and etched with details of a history never before told in fiction,The Kite Runnerexplores the ways in which we're damned by our moral failures, and of the extravagant cost of redemption
Wuthering Heights
by
Bronte, Emily
Wuthering Heights, first published in 1847, the year before the author's death at the age of thirty, endures today as perhaps the most powerful and intensely original novel in the English language. "Only Emily Brontė," V. S. Pritchett said about the author and her contemporaries, "exposes her imagination to the dark spirit." And Virginia Woolf wrote, "It is as if she could tear up all that we know human beings by, and fill these unrecognisable transparencies with such a gust of life that they transcend reality. Hers, then, is the rarest of all powers. She could free life from its dependence on facts, with a few touches indicate the spirit of a face so that it needs no body; by speaking of the moor make the wind blow and the thunder roar."
Pride and Prejudice
by
Austen, Jane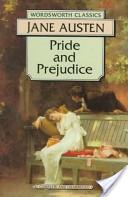 "It is a truth universally acknowledged, that a single man in possession of a good fortune must be in want of a wife."
So begins Pride and Prejudice, Jane Austen's perfect comedy of manners--one of the most popular novels of all time--that features splendidly civilized sparring between the proud Mr. Darcy and the prejudiced Elizabeth Bennet as they play out their spirited courtship in a series of eighteenth-century drawing-room intrigues.
Hedda Gabler
by
Ibsen, Henrik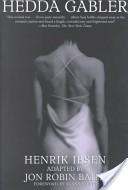 In 1890, Henrik Ibsen premiered Hedda Gabler, a play questioning the role of women in Victorian society. Some audiences have viewed Gabler as a woman driven to desperation simply because her world has turned out to be less charmed than she hoped. For others, she is a victim of her times, unwilling to devote herself, as was expected of her, to the duties of home. Jon Robin Baitz has brushed away the cobwebs, and he serves as an ambassador from Ibsen's age to our own, preserving the intensity of the original but translating it into a spare, contemporary idiom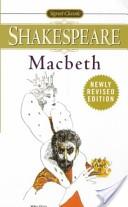 This drama is one of the great tragedy themed plays by William Shakespeare. The themes illustrated in the play include ambition, fate, deception and treachery. Three witches decide to confront the great Scottish general Macbeth on his victorious return from a war between Scotland and Norway. The Scottish king, Duncan, decides that he will confer the title of the traitorous Cawdor on the heroic Macbeth. Macbeth, and another General called Banquo, happen upon the three witches. The witches predict that he will one day become king.
The Stranger
by
Camus, Albert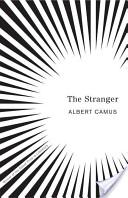 Since it was first published in English, in 1946, Albert Camus's first novel, The Stranger (L'etranger), has had a profound impact on millions of American readers. Through this story of an ordinary man who unwittingly gets drawn into a senseless murder on a sun-drenched Algerian beach, Camus explored what he termed "the nakedness of man faced with the absurd." Now, in an illuminating new American translation, extraordinary for its exactitude and clarity, the original intent of The Stranger is made more immediate.
No Exit
by
Sartre, Jean-Paul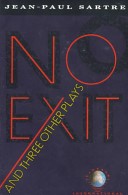 In these four plays, Jean-Paul Sartre, the great existentialist novelist and philosopher, displays his mastery of the drama. No Exit is an unforgettable portrayal of hell. The Flies is a modern reworking of the Electra-Orestes story. Dirty Hands is about a young intellectual torn between theory and praxis. The Respectful Prostitute is a scathing attack on American racism.
The Secret Sharer
by
Conrad, Joseph
Great adventures of the sea and of the soul, related by a novelist considered one of the greatest writers in the language. Contains three of Conrad's most powerful stories —"Youth: A Narrative" (1898), "Typhoon" (1902) and "The Secret Sharer" (1910) — each probing deeply, suspensefully into the mysteries of human character.